At Eye Care Center Limited, we're dedicated to helping patients in the Addison and Burbank areas get the contact lenses they need to see clearly. If you can't wear standard lenses due to astigmatism or other conditions, you may be a good candidate for RGP (rigid gas-permeable) lenses. Learning about the options for specialty contacts makes it easier to work with your eye doctor for clear vision and good eye health.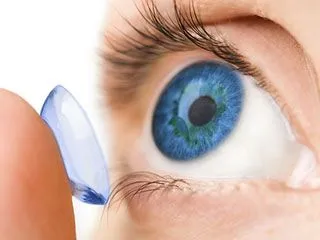 Start With a Contact Lens Fitting
A contact lens fitting is the first step in determining whether RGP lenses are right for your needs. This comes along with your eye exam and will provide your eye doctor with important information about the overall health of your eyes and the kind of prescription you'll need. Your optometrist will also take a careful look at your corneas because they need to be healthy and shaped correctly to use these kinds of lenses and get all the benefits from them.
We Offer Specialty Contacts
Specialty contacts are used when it's not possible to wear standard soft lenses or when there's a particular goal in mind along with being able to see more clearly. There are lenses that sit on the sclera (the white part of the eye), lenses worn only at night, and of course, RGP lenses. These are typically the right kind of specialty contacts for people who have astigmatism because they are smaller than soft lenses and can sit on corneas that have a sharper curvature.
RGP Contact Lenses Can Be a Great Option
If you have astigmatism and want to wear contact lenses, working with your eye doctor to get RGP lenses is a great way to help you see clearly. Not everyone wants to wear eyeglasses, and sometimes contacts can be much more convenient as well. Choosing RGP contacts can give you clear, sharp vision, confidence, and the peace of mind that comes with seeing the world around you properly.
Get the Information You Need From a Trusted Optometrist
Are you looking for an eye doctor near you? If you're in the Burbank or Addison areas and looking for an optometrist to help you with RGP lenses, you've come to the right place. Get in touch with us today at Eye Care Center Limited, and let's talk about your eye care needs and goals. With an eye exam and the right lenses, you can see well and go on with your day without worrying about vision correction issues.